DAY 1 – Welcome back 
The first must-see of the day was, of course, the opening keynote by Steve Tzikakis, CEO of Sitecore since September 2020. He talked about the reality of a modern marketing stack and what Sitecore has in store for their recent acquisitions (Content Hub (Stylelabs), Boxever, MooSend, Four51 and Reflektion). 
Another keynote that could not be missed: Dave 'o Flanagan – re-imagining the dxp. We learned that Sitecore is really investing in a cloud-first approach, with a strong focus on the XM cloud offering. Dave also introduced Content Hub Headless. Want to know more about Sitecore's composable DXP vision? Read our interview with Roger Connelly – VP product management. 
Highly anticipated was Andy Cohen's keynote about the XM cloud, where he did a live demo & deploy (which he managed in just over 5 minutes – impressive). 
Recap of day one: we were happy to find our community again after all these years of communicating through screens and phones. We've learned that Sitecore is reorienting itself towards a composable DXP offering – exciting times ahead.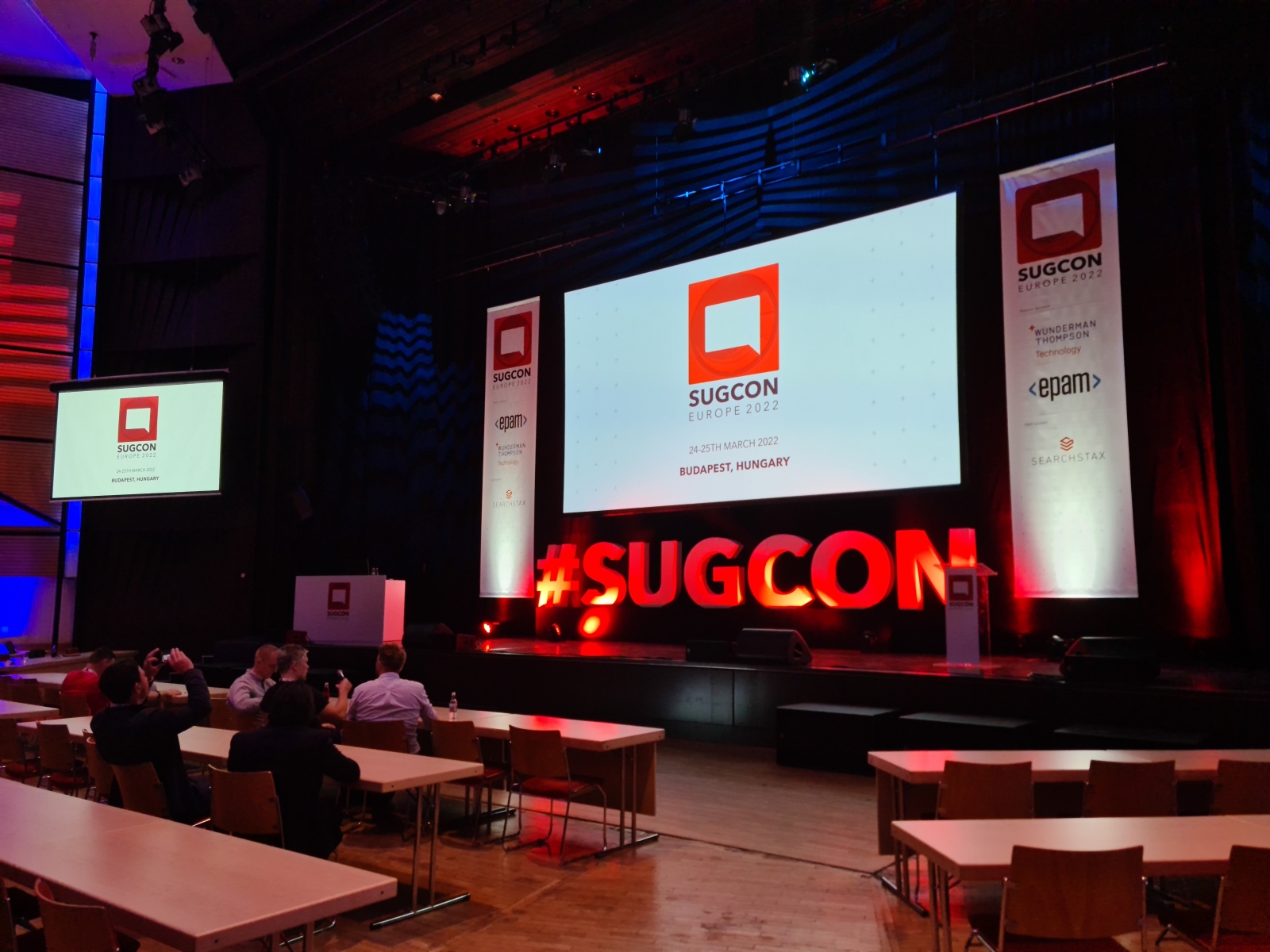 DAY 2 – Preparing for the future 
Day two offered many interested keynotes. We'll highlight the ones that resonated best with us.
On today's list: Rodrigo Peplau's keynote about CDP and Personalize. In this session, we learned how CDP and personalize actually work, with examples as illustrations. Excited to apply some of these new tactics to our client portfolio.  
Himadri Chakrabarti talked about frontend first architecture for headless cms applications, which was really interesting. He showed us how to create a decoupled architecture using a front-end framework. 
Even though Sugcon just started, it was over just as fast. The final keynote was given by duo Jake Hookom and Roger Connolly, talking about the product roadmap for the coming years. To learn more about this, please schedule a meeting with us so we can tailor the information to your needs.